All
Media
Announcements
News
General
Meet the Financial Crime Expert Series: Ronald Daliya
Ronald Daliya Director, Financial Crime, Insync Risk Who are you and what do you do? I help our clients by providing advice on Financial Crime and in particular AML/ CTF....
Arctic Intelligence launches 2022 AML Industry Benchmarking Report
AML Benchmarking Report 2022 Today, Arctic Intelligence announced the release of its highly anticipated 2022 AML Industry Benchmarking report, which contains deep insights into hundreds of enterprise-wide money laundering and...
Meet the Financial Crime Expert Series: Luke Raven
Luke Raven Senior AML/CTF Compliance Manager, Cabital Who are you and what do you do? I'm Luke Raven! Across a little over 13 years now I've worked at Big 4...
Neo Advisory links up with Arctic Intelligence to help Digital Currency Exchange Providers and Crypto Asset Secondary Service Providers navigate AML/CTF risk assessments
Neo Advisory links up with Arctic Intelligence to help Digital Currency Exchange Providers and Crypto Asset Secondary Service Providers navigate AML/CTF risk assessments As crypto assets continue to intrigue and...
ACAMS Australasia 2022 Recap
OPINION: The Association of Certified Anti-Money Laundering Specialists (ACAMS) held its 2nd annual AML & Anti-Financial Crime Conference for Australasia in Sydney 21st and 22nd June 2022. Anthony Quinn, Founder of...
East African risk consultancy Hazton assigns award-wining Arctic Intelligence as their RegTech partner of choice
Hazton Risk Consultancy is a financial crime consultancy firm based in Uganda. Their services span across policy and risk framework reviews, evaluating lines of defence, conducting risk assessments, and board/exec...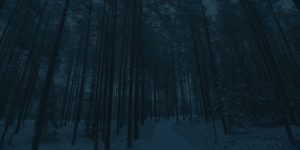 Risk Assessment Platform (RAP) Enhancement
Arctic Intelligence's Risk Assessment Platform is a proprietary solution designed to be customisable and configurable. The enterprise-wide risk assessment solution enables businesses to identify risks and demonstrate compliance more efficiently...
Legal Briefings: Scope of Australia's AML/CTF Regime To Be Widened
BACKGROUND The terms of reference for the Inquiry, which took place on 9 and 10 November 2021, included, among other things: the regulatory impact, costs and benefits of extending AML/CTF...
Transforming risk assessment techniques
Historically risk assessments have been subjective, inefficient, slow, and infrequent. Moreover, they are the cornerstone to any robust risk and compliance framework. Most GRC platforms do not provide the "know-how"...
The gathering storm – AML/CTF regulation for lawyers back on the table
OPINION PIECE: Amidst the hurly-burly of pre-federal election chicanery and Budget 2022 hysteria, it would have been easy to blink and miss one of the more important Senate committee reports...
AML Insights that help set the global benchmark in compliance
Arctic Intelligence have produced their 2022 insights survey to gather data from financial crime risk and compliance professionals across the globe. The focus is to understand how organisations conduct their...
Money laundering reform recommendations for 'gatekeeper professions'
On 30 March 2022, the Federal Senate Legal and Constitutional Affairs References Committee (Committee) released its report regarding the adequacy and efficacy of Australia's anti-money laundering and counter terrorism financing...
Set them free
Ramp up your company's response to modern slavery in 2022. For the first time, many directors are faced with the unfamiliar task of reviewing and approving their organisation's modern slavery...
It's all just a little bit of history repeating itself: How Business Risk Assessments Could Help to Reduce the De-Risking of the Crypto Currency Sector
Introduction In 2021, a Select Committee was set up in Australia to receive evidence on the country's role as a technology and financial centre. Several different topics were canvassed, for...
4 Good Reasons Why Crypto Businesses Should Complete an AML/CFT Business Risk Assessment
Introduction If you work for a cryptocurrency business ("business"), chances are you're in the process of becoming or have recently been authorised by a financial services regulator. If you're fortunate...
Australian RegTech of the Year winner, Arctic Intelligence forges global expansion with ICA partnership
ANNOUNCEMENT : Arctic Intelligence continues its growth trajectory by ending the last quarter of 2021 securing a strategic partnership with the International Compliance Association (ICA) headquartered in the United Kingdom....
Weighing up the risk
Organisations are switching to automated assessments of financial crime risks as regulators flag more rigorous scrutiny, says Darren Cade GAICD, CEO of Arctic Intelligence. Risk assessments have in the past...
Understanding the Financial Crime Risk Across Your Group of Businesses
"One of These Things is Not Like the Others…?" Introduction In May 2021, the European Banking Authority ("EBA") announced that it was consulting on draft guidelines ("Guidelines") about compliance management...
Times They are A-Changing – and So Should Your Business Risk Assessment
Introduction – The Dear CEO Letter In May 2021, the UK's Financial Conduct Authority ("FCA") issued a "Dear CEO" letter to the retail banking sector. For those not familiar with...