All
Media
Announcements
News
General
Key FATCA Implementation Challenges
In this podcast, Ross McGill from T-Consult speaks to Anthony Quinn from Arctic Intelligence to...
Stone & Chalk names resident startups
The Google-backed, Silicon Valley-based fintech start-up Ripple Labs, which is developing new payments transfer technology,...
Finally, Stone & Chalk has opened its Australian fintech hub
Australian fintech hub Stone & Chalk is finally underway, opening its new Sydney office and...
Founding residents of Stone & Chalk revealed
NSW Minister for Industry, Resources and Energy Anthony Roberts officially opened the not-for-profit fintech hub...
Stone and Chalk opens with hopes to accelerate fintech growth in Australia
Stone and Chalk, a new fintech hub that promises to help accelerate the development of...
FATCA: The final regulations have landed – let the games begin
In January 2013, the United States Treasury Department released the final regulations relating to the...
FATCA: Commencement date delay announced
On 24 October 2012, the Internal Revenue Service (IRS) released Announcement 2012-42 Timelines for Due...
FATCA: Spotlight on the Model IGA
In February 2012, when the US Treasury Department issued the proposed Foreign Account Tax Compliance...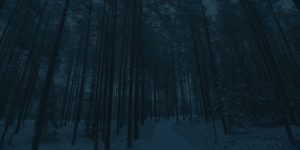 FATCA Round-Up
This article provides an update on the Foreign Account Tax Compliance Act (FATCA) as at...
FATCA: IRS announce extension to implementation dates
The Foreign Account Tax Compliance Act (FATCA) requires financial institutions to use enhanced due diligence...
FATCA: The saga continues (part II)
Over the past few months, there has been a flurry of FATCA activity – including...
FATCA: The saga continues (part I)
Since the proposed FATCA regulations were issued on 8 February 2012, there have been quite...
FATCA: Are we having fun yet?
Anyone who has been involved in designing, building, deploying or ultimately managing an anti-money laundering...
Anti-Money Laundering Magazine and the Australian Financial Markets Association (AFMA)
This webinar was facilitated by Joy Geary and involves a discussion on the similarities and...