All
Media
Announcements
News
General
Arctic Intelligence, global RegTech firm wins again.
Arctic Intelligence has been recognised by the A-Team Group as the most innovative data privacy project by design PRESS RELEASE – Arctic Intelligence, continues to be recognised globally by industry...
News in brief – February 2021
AMERICAS Trump's impeachment sparks claims that anonymous hedge funds, anonymous trusts, and anonymous real estate purchases are examples of anonymous money finding its way to he American political sector. Australian...
EU Update – February 2021
As Fraud in the UK is seen as a "Threat to National Security", Judges limit Serious Fraud Office's powers to investigate foreign companies. 2019/20 saw 3.7 million reported incidents related...
What we are hearing – February 2021
Following an 18 month public inquiry by the NSW Independent Liquor & Gaming Authority (ILGA) into the suitability to hold a gaming license at the $2.2 billion newly constructed site...
Customer Insights – February 2021
In this month's newsletter, we take a look at two new features in the latest release of AML Accelerate, recap some key features from the recent Risk Assessment Platform v1.8...
EU Update – January 2021
HMRC issues record £24million fine to MSB for anti-money laundering failures. Whilst this may not be significant when compared with fines issued by the likes of the FCA and FinCEN,...
What we are hearing – January 2021
Happy New Year everyone... As we closed the chapter in 2020 and opened a new one for 2021, organisations are faced with trying to manage their businesses in possibly the...
News in brief – January 2021
AMERICAS US Federal Agencies, Federal Bureau of Investigation (FBI), Department of Health and Human Services Office of Inspector General (HHS-OIG) and Centers for Medicare and Medicaid Services (CMS) warns of...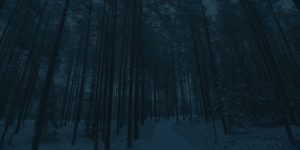 Customer Insights – January 2021
Goodbye, 2020! Hello, 2021! We kicked off the year with a major update to the Risk Assessment Platform; our largest to-date. And work is underway on new features and enhancements...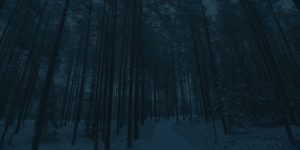 Customer Insights – December 2020
Have you created your 2020 AML/CTF Program? If you have not yet reviewed and updated your AML/CTF Programs and ML/TF Risk Assessments for 2020, there is still time. With AML...
EU Update – December 2020
Vatican to revamp AML unit following the latest in a long line of scandals. The renamed Supervisory and Financial Information Authority (ASIF) functions include "supervision aimed at the prevention and...
What we are hearing – December 2020
As we near the end of 2020, a year that most would be happy to forget, this newsletter is focussed around some reflections on the year that was (not) and...
News in brief – December 2020
APAC The Financial Planning Association (FPA) believe that complying with the Privacy Act should be made a responsibility of all financial services companies, not just reporting entities who are subjected...
Arctic Intelligence recognised in the top 100 RegTech companies in the world
Specialist research firm RegTech Analyst names Arctic Intelligence in top 100 RegTech leaders as they announce the world's most innovative technology solution providers transforming compliance, risk management and cybersecurity. Arctic...
News in Brief – November 2020
AUSTRALIA AML reform laws known as Tranche 1.5 has passed in the lower house in Australia. There is a motion from the Greens to extend laws to professions such as...
EU Update – November 2020
EU To Establish Bloc-Wide AML Regulator By March 2021 After an agreement with finance ministers, the European Union will move forward in creating a bloc-wide financial crime compliance authority. It...
What we are hearing – November 2020
In November, we have seen interest in the financial crime risk and compliance management space continue to grow with continuous media coverage on compliance issues popping up in all corners...
Customer Insights – November 2020
This month we shine a spotlight on one of the most active members of our community, Suncorp's Financial Crimes Team, to find out how adopting technology has helped to manage...
The Importance of RegTech in Financial Crime Risk Management
How RegTech & financial crime risk management technologies can benefit your business and society As the impact of financial crime continues to grow, both on businesses and society in general,...